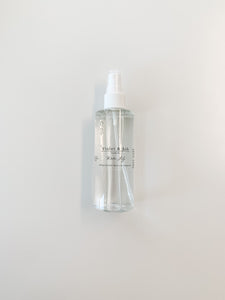 With notes of water lily, amber, dew and musk, this scent is a combination of floral and nature notes. 
This spray should be shaken well before each use and comes in a 4 ounce spray bottle.
RECOMMENDED USE: Sprays can be used as room sprays, linen sprays or car fresheners. Please test on an inconspicuous area if you are spraying near any material. 
WARNING: This spray is not intended to be used as a body spray. Do not ingest.