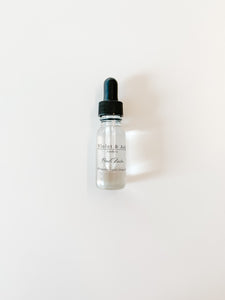 With notes of ripe, juicy, freshly picked peaches, this scent is a summer must-have. 
With notes of rose water, lily and a hint of patchouli, this scent is the perfect blend of fresh, floral and musky.
This oil fragrance is highly concentrated and comes in a 15ml bottle (with dropper).

RECOMMENDED USE: Oils can be used with diffusers and wool dryer balls. Due to the highly concentrated formula, start with a few drops and add until your desired scent strength is reached. 
WARNING: This oil is not intended for use on the skin. Do not ingest. Keep out of reach of children.