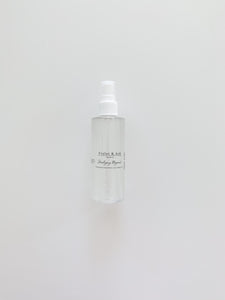 With notes of mahogany and bergamot, this scent is a masculine, warm and comforting fragrance - think warm flannel on a cool autumn night.
This spray should be shaken well before each use and comes in a 4 ounce spray bottle.
RECOMMENDED USE: Sprays can be used as room sprays, linen sprays or car fresheners. Please test on an inconspicuous area if you are spraying near any material. We are not liable for any damage to materials or fabrics.
WARNING: This spray is not intended to be used as a body spray. Do not ingest.